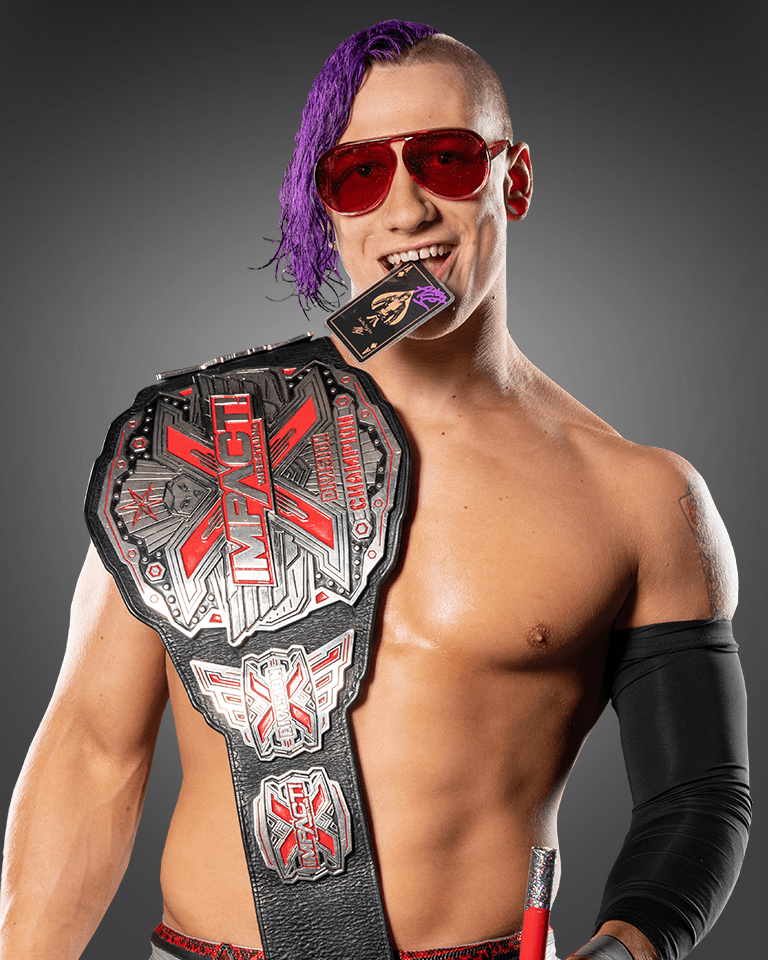 Height: 5'8″
Weight: 175lbs.
Signature Move: The Fold
Since Ace Austin joined IMPACT Wrestling, he has been showing out every time in the the ring. It was only a matter of time before Ace would win IMPACT gold.
On October 20 at Bound For Glory in Chicago, Austin defeated Jake Crist and others in a Ladder Match to become the new IMPACT X-Division Champion.
Austin is must-see TV already and as the leader of the XXX-Division, the demand for Ace Austin will rise.