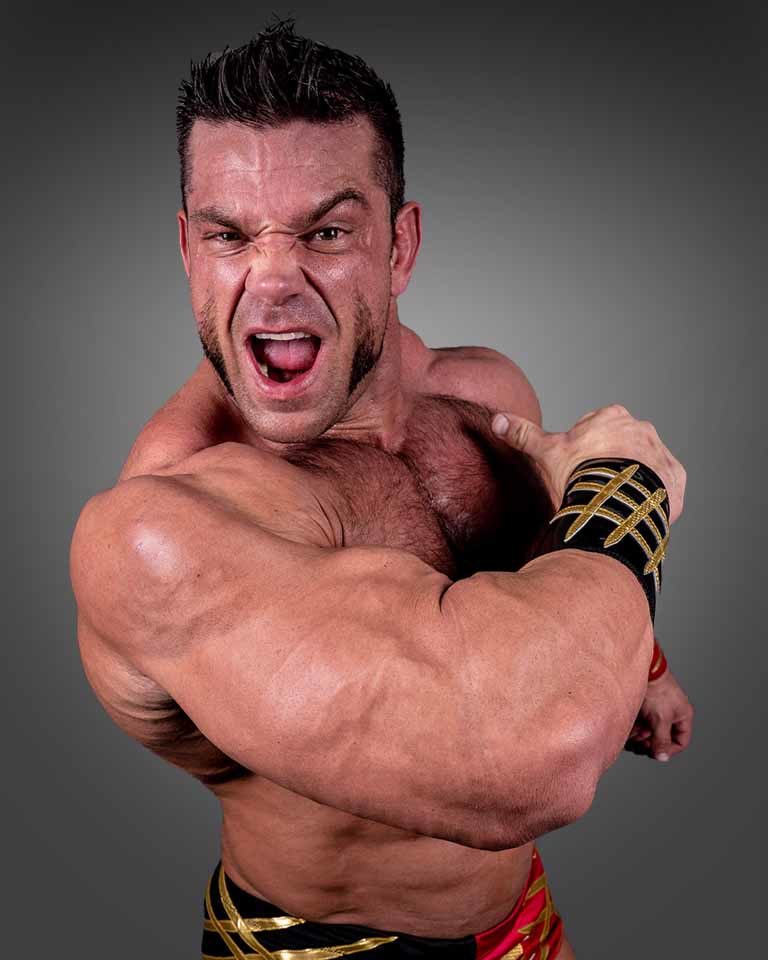 From: Chino, CA
Height: 6'0″
Weight: 268lbs.
Finishing Move: The Drill Claw
Brian Cage burst on the scene and made an immediate IMPACT. Cage won his first two matches in a matter of seconds and dominated. The beast of a man has been called many names, for example, "The Machine" and "The Weapon."Unpinned since coming to IMPACT, Cage has been tested by Lashley and passed that test with flying colors! Cage also dismissed EC3 from IMPACT with a thunderous Drill Claw.
Brian Cage became the X-Division Champion after defeating Matt Sydal at Slammiversary 2018, and relinquished the championship by enacting Option C for a shot at Johnny IMPACT's World Championship. Though he came up short in a controversial conclusion, he impressed many by coming so close to winning the biggest prize in the game. The fans have spoken – sooner or later, it seems inevitable that Cage will become a World Champion in IMPACT Wrestling.
At Rebellion in April of 2019, Brian Cage captured the IMPACT Wrestling World Heavyweight Championship for the first time in his career defeating Johnny IMPACT with Lance Storm serving as the special guest referee. Cage was immediately introduced to the newest member of the IMPACT Wrestling Roster, Michael Elgin and their fate seems to be sealed.
On October 20, Cage retained the World Heavyweight Championship with a victory over Sami Callahan at Bound For Glory.