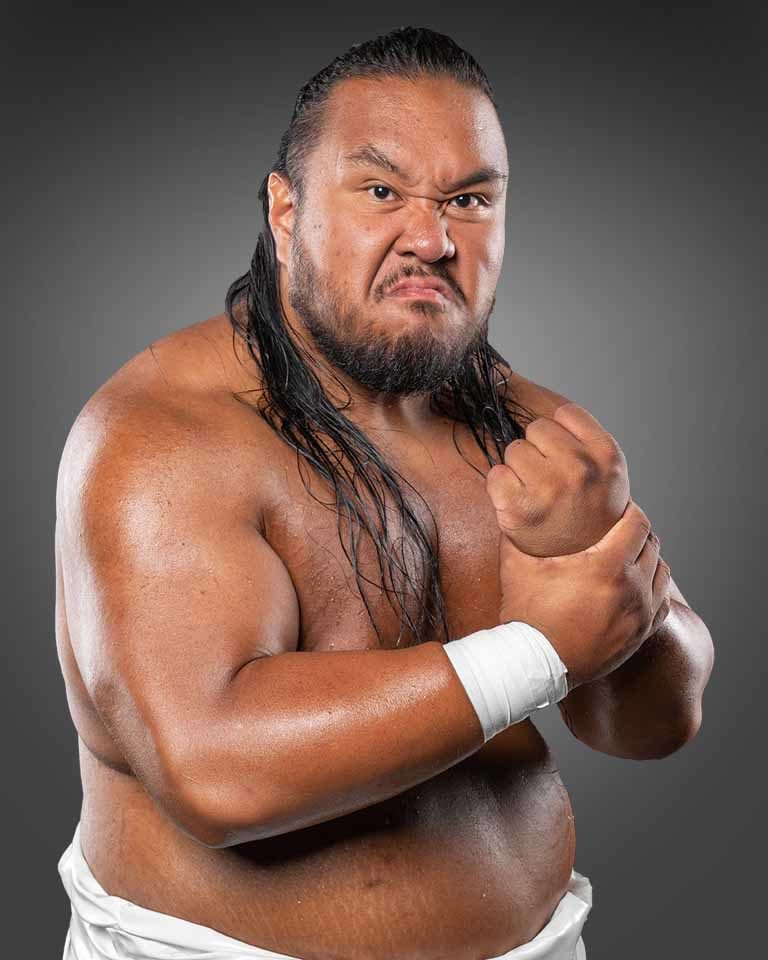 Height: 5'11″
Weight: 425 lbs.
Signature Move: Baznai Drop
Weighing in at 425 lbs., Fallah Bahh certainly uses his size and agility to conquer the ring and any competitor. Staying close to his Filipino roots, Fallah proudly sports Sumo Mawashi inspired gear. When in the ring, Fallah is known to execute offensive moves that capitalize on his size. 
While Fallah is nothing short of intimidating, he still finds importance in bringing his personality and humor to the table each time he is in front of a crowd. Be sure to check out what that Banzai Drop master brings on IMPACT!