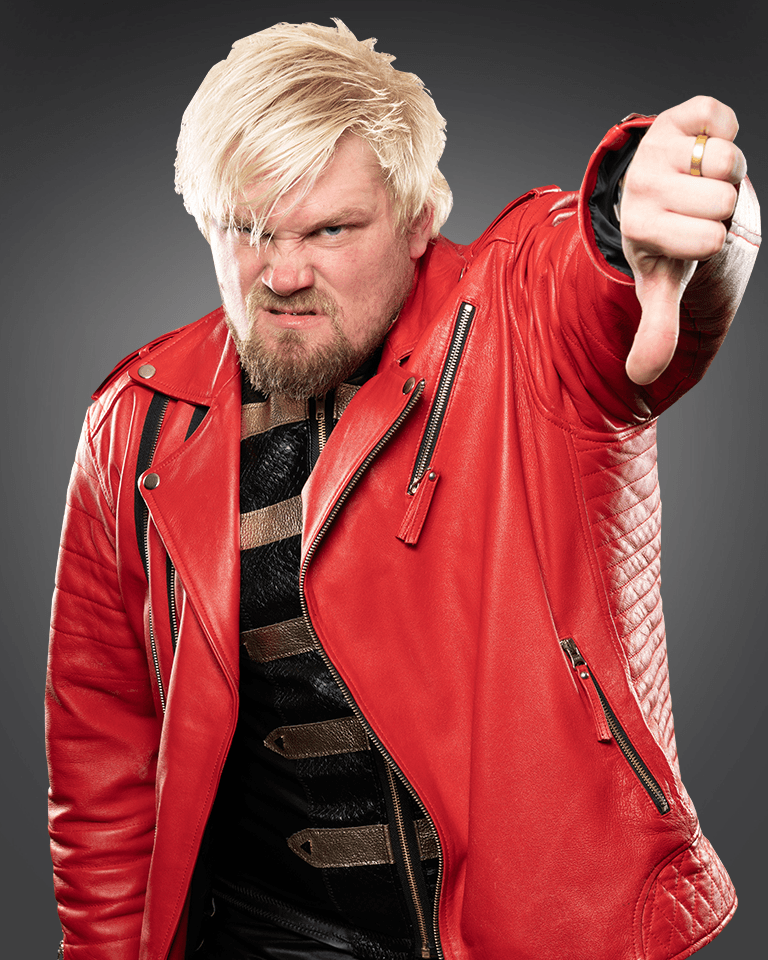 Height: 5'8″
Weight: 195 lbs.
Signature Move: The All Seeing Eye
Jake Crist and his brother Dave have been dreaming of being pro wrestlers their entire lives. Growing up in Dayton, Ohio they love the extreme style of pro wrestling. They also truly believe it is Ohio vs. Everything and together with Sami Callihan and Madman Fulton, oVe feel they can accomplish anything inside and outside of IMPACT.
oVe won the World Tag Team Titles in their first year competing for IMPACT, and the sky really is the limit for these brothers who seemingly have each others back at all times and at all costs. Be on the look out for more from Jake and Dave Crist along with Sami Callihan and Madman Fulton in the very near future on IMPACT.
Jake and Dave have held the IMPACT World Tag Team Championships. And during the Summer of 2019, Jake won the X-Division title. Jake held onto the X-Division title until October when he lost it to Ace Austin in a Ladder Match at Bound for Glory.