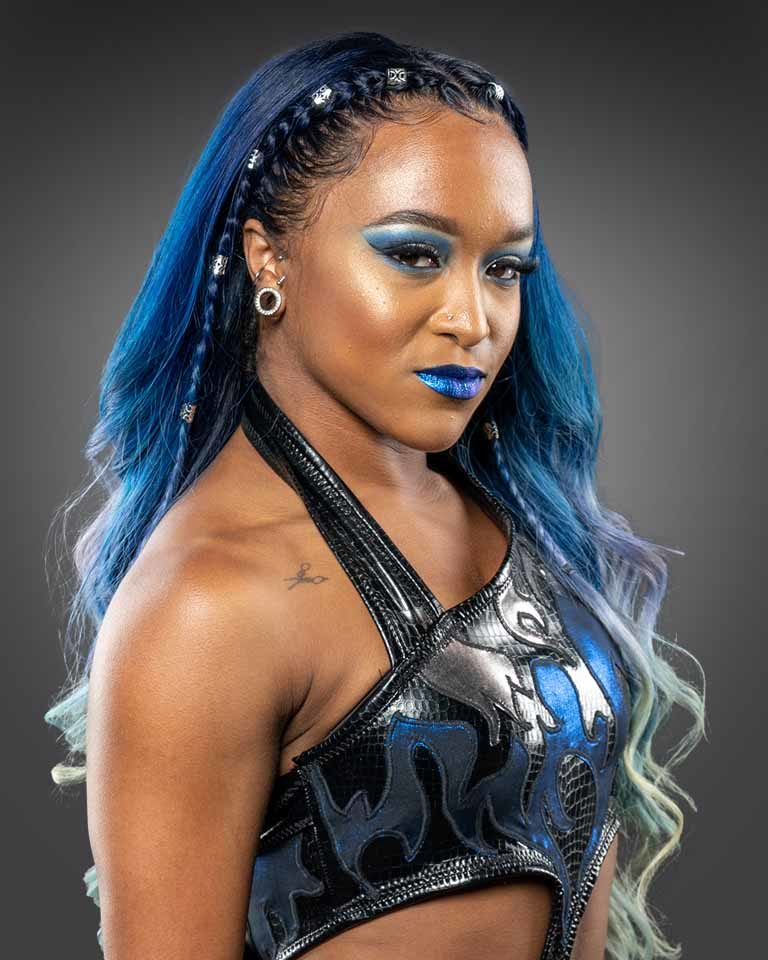 From Atlanta, Georgia, a wrestling hotbed for many years, Kiera Hogan was trained to compete in our sport just four years ago and she has already made quite the name for herself. Known as "The Girl on Fire," Kiera brings a level of excitement to IMPACT that we haven't seen in quite some time. Kiera is athletic and focused on her goal of succeeding in a Knockouts division that has set the standard for women's wrestling for the past decade.
Hogan continues to build more confidence in the ring and on the mic each week. The Girl on Fire (now with Blue Hair) is destined for greatness.
Be on the lookout for more from Kiera Hogan, the Girl on Fire!