As Sami Callihan and Tessa Blanchard prepare to face each other in a historic World Championship main event at Hard To Kill, they will have the opportunity to pick each other's opponents next Tuesday on IMPACT.
Callihan Picks Madman Fulton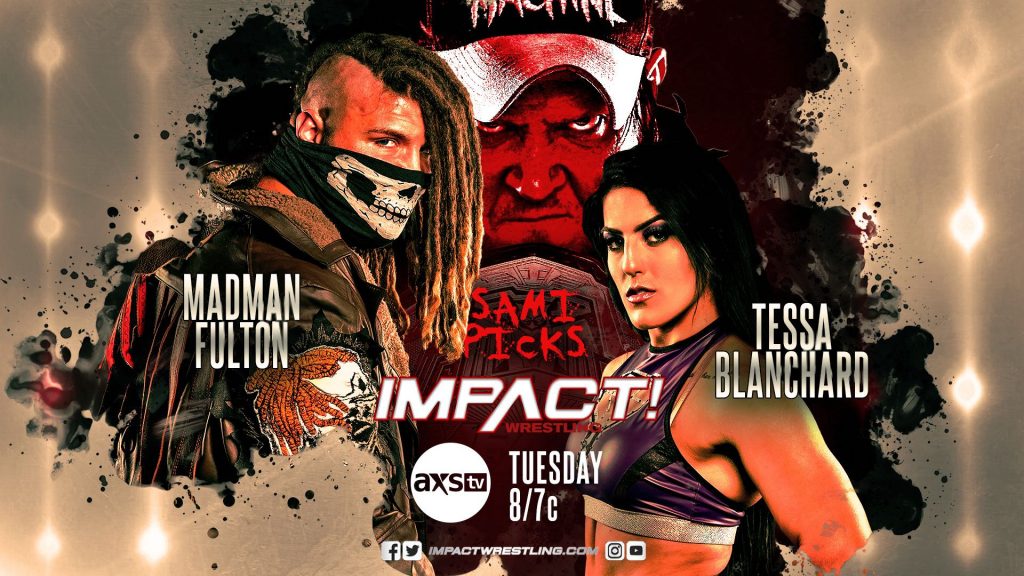 Reigning World Champion Sami Callihan has chosen his loyal oVe follower Madman Fulton to battle Tessa in one-on-one action. Surely, this is Sami's attempt at wearing down or potentially eliminating Tessa all together ahead of Hard To Kill. Tessa is never one to back down from a fight but she must approach the Madman cautiously if she wants to escape the Melrose Ballroom.
Tessa Picks Ken Shamrock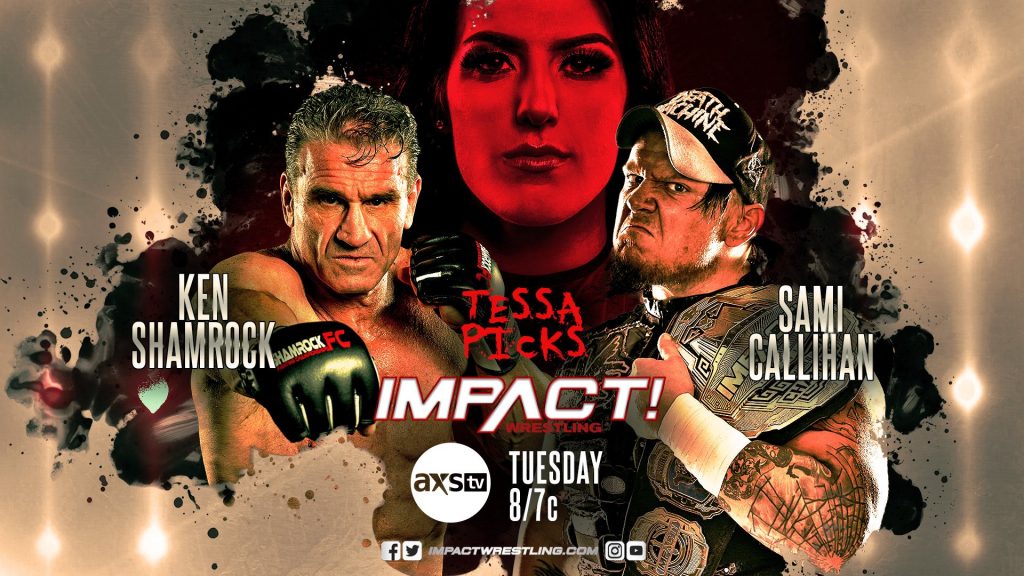 Tessa went off the board with her pick and has chosen UFC Hall of Famer Ken Shamrock to collide with Callihan on IMPACT. Surely, this is coming as a huge shocker to Callihan, as it was to the rest of us. Shamrock took Moose to the limit at Bound for Glory, there's no telling what he will do when he gets a one-on-one match with the World Champion.
Tessa Blanchard and Sami Callihan have picked each other's poison for next Tuesday's episode of IMPACT on AXS TV. Tune at 8/7c to see how it all plays out.